Bedkader Largo
Largo is een bedframe, samengesteld uit massieve onderdelen.
Deze kader kan dienen voor elke vlakke of verstelbare inlegbodem.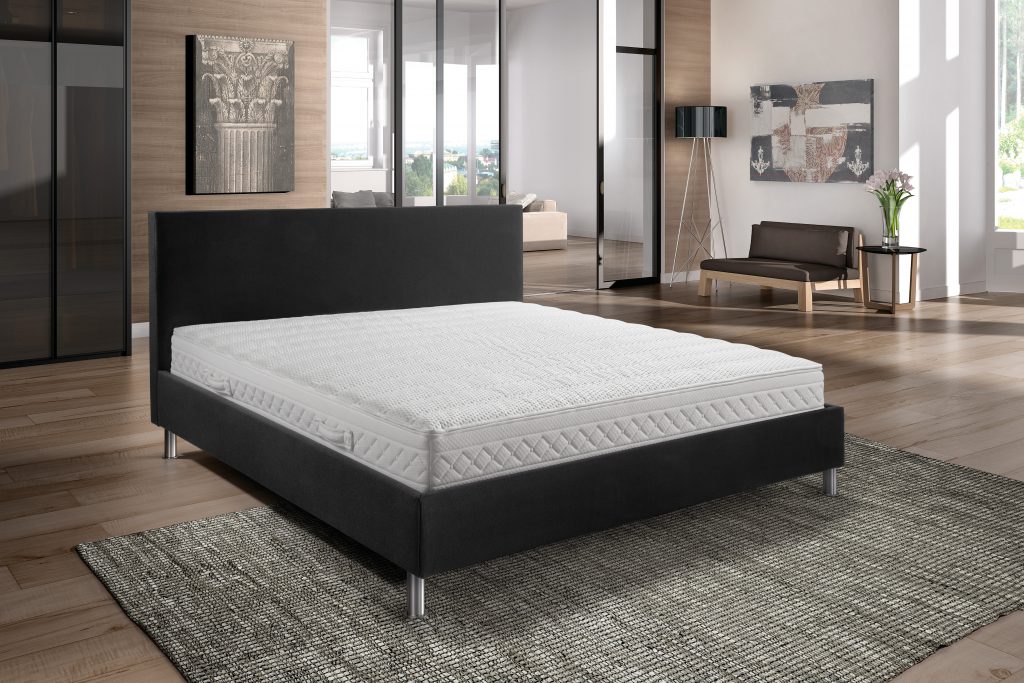 Kies uit een kader met hoofdbord en 3-zijdige omranding.
Of kies voor een Velda Classic hoofdbord en aangepaste 4-zijdige omranding, of een 4-zijdige omranding zonder hoofdbord.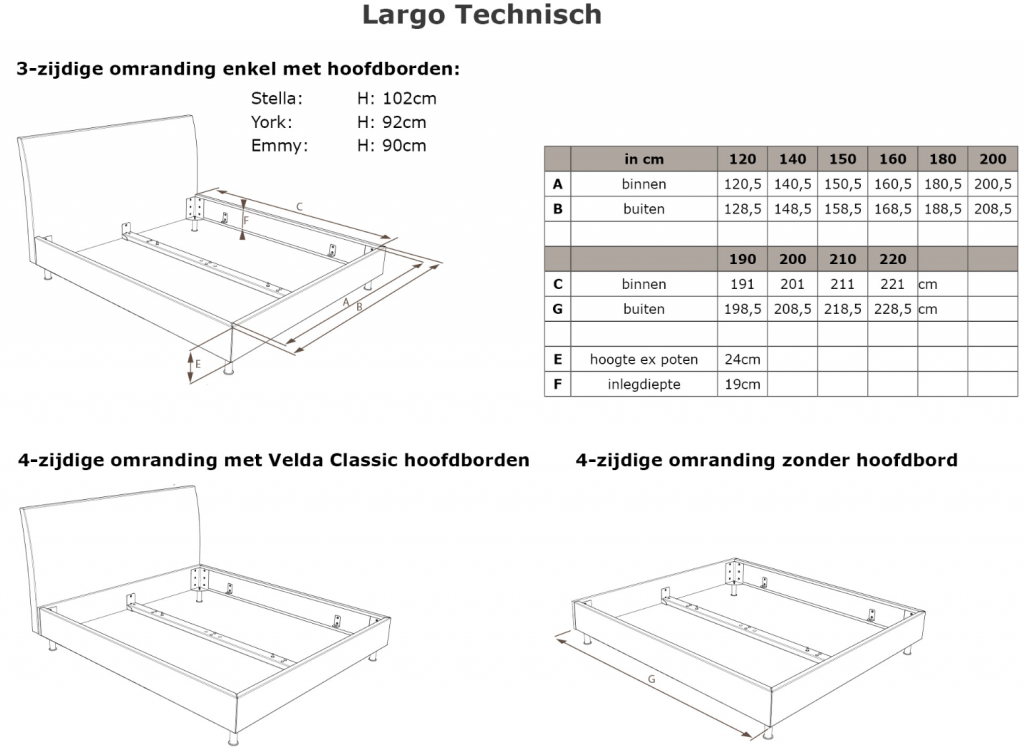 Naast de technische zijde is er ook een grote keuze uit verschillende stoffen en lederlooks.